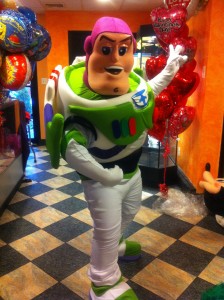 Create your own birthday party theme or choose from our favorites!
Princess & Pirate Birthday Party Ahoy Matey! Hello, your Highness! Dress up in costume and walk the plank or wear the crown.
Superheroes Birthday Party!
There's no better time to save the world than on your
birthday! Here's your child's chance to become their very favorite superhero.
Karaoke Birthday Party!

Be a pop star on your birthday! Grab the microphone and perform your very favorite song for all your friends!
Other themed birthday party ideas
Elmo, Sesame Street, Hello Kitty, Mario Bros., Transformers, Spiderman, Yo Gabba Gabba, Mickey, Minnie, Dora, Diego . . . ANYTHING you want!